New CAEN Products Selection
Read online the CAEN New products selection 2023 or download a copy
BRANDS
CAENspa India is proud to bring to India the best instrumentation available on the market to address the challenging needs of the Nuclear Physics and Engineering communities and industries.

CAEN SyS develops innovative Radiation Measurements Systems and Spectroscopy Solutions for Nuclear Safety and Nuclear Secuity application.
CAEN SpA develops and markets a wide range of High/Low Voltage Power Supply systems and Front-End/Data Acquisition modules for Nuclear and Particle Physics detectors.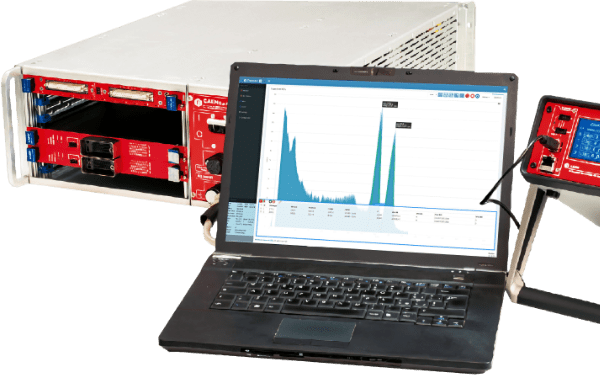 CAENels provides electronic instrumentation for Particle Accelerators and Light Sources. From magnet power supplies to diagnostic electronic instrumentation, from precision current sensors to complex beamline electronic systems.
Weeroc designs and provides front-end microelectronics for photodetection, medical imaging, homeland security and space industry.

Modern, digital and flexible platforms developed by CAEN for teaching the fundamentals of Statistics & Nuclear and Modern Physics with a series of experiments covering several fields application.